Discover 15 websites that every graphic designer should bookmark. This list covers tools that will take your designs to the next level.
As a graphic designer, staying up-to-date with the latest trends, resources, and tools is essential to deliver the best results for your clients. The world of design is constantly evolving, and it can be challenging to keep up with the latest tools, resources, and inspiration to create high-quality designs.
One way to stay on top of the game is to have a curated list of useful websites that you can turn to for inspiration, design resources, and industry news. This list can save you time, provide you with a wealth of information, and help you improve your design skills.
In this blog post, we will discuss 15 websites that every graphic designer should bookmark.
By taking advantage of these resources, designers can continue to hone their craft, create unique and compelling designs, and deliver excellent results for their clients.
Micro Digital Tools, also known as Mdigi, is an incredibly useful website for graphic designers, featuring a vast collection of tools that can be utilized to enhance their work. This website offers a wide range of tools such as design, marketing, social, development, color, and many others that are easily accessible directly from the browser.
Once on the website, designers can easily select the desired tool and start using it immediately. For instance, the Image Cropper tool allows you to drag and drop images and crop them online, saving the output for further use.
---
The website's concept is straightforward, as it provides a color picker tool.
This tool is particularly useful for web designers, as it enables them to obtain colors of any hue or shade they require. Once they have selected their desired color, they can easily copy its value to use in other tools.
Multiple color formats are available on the website, including Hex, RGB, and Hex8. Additionally, tint palettes are available in various tones and shades, as well as warmer and cooler colors.
This website's color picker tool is a valuable resource for web designers seeking to create visually appealing designs. Its diverse range of color formats and tint palettes makes it easier for designers to choose the perfect color scheme for their projects.
---
This website is an extremely helpful geo pattern generator that allows you to create custom patterns. The website features a background with repeating patterns and a text box where you can type.
As you begin typing, patterns appear in the background. Each keystroke generates a new and unique pattern.
The website also includes a save button that allows you to save their patterns in PNG format, making it a valuable resource for creating patterns.
GeoPattern generator is an excellent tool for graphic designers seeking to create custom patterns. Its intuitive interface and easy-to-use text box make it a convenient resource for generating unique and visually appealing patterns.
---
Charts and graphs play a vital role in graphic design, and this website offers a useful tool for creating line graphs. You can input your desired graph title, X and Y axis labels, and data labels and values.
The website also includes options like line tension and legend alignment to help you create the perfect line chart. You can select all of the values and choose the line color of your preference.
Additionally, an option to enable grid lines is available, ensuring that you can create the exact chart you need. Once completed, the line chart can be saved as a JPG or PNG file, ready to use in your design.
---
Graphic designers often need to apply for jobs and require a well-designed and professional resume to succeed. FlowCV is a website that offers free resume templates, which you can access without the need to log in.
The website includes a variety of handy resume templates, which you can customize to suit your preferences. You can create, edit, and save the resumes as a PDF, making it easy to share with potential employers.
In addition to the templates, the website also provides useful tips to help you prepare the best possible resume, increasing your chances of landing your desired job.
---
If you have a preference for classic text fonts from the old DOS era, this website offers a variety of downloadable options. Some graphic designs benefit from an old font aesthetic, and this website provides a collection of fonts ready for use.
Clicking on the font name will take you to a dedicated page that provides comprehensive information about the font. From there, you can click on the font and begin typing your content.
Once completed, the content can be saved in the font of your choice.
---
If you need to add maps to your designs, this website can help. The website provides you with a variety of map styles to choose from, as well as the ability to add pins, borders, and other customizations.
Once you have completed your design, the website allows you to download the map for free. This feature enables you to get real maps from any location in the world. Overall, this website is an excellent tool for map designs.
---
This website provides a plethora of useful resources for creators, including those involved in graphic design. You can access various fonts and other designs from the site.
The website features a list of resources with corresponding links. From software tools to stock resources, 3D designs to icons, this site offers a diverse range of resources. For these reasons, it's highly recommended that you bookmark this website for future use.
---
A mockup design is a model of an actual product, and this website boasts a vast collection of mockups available for free. You can access mockups for flyers, brochures, T-shirt designs, books, stationery, apparel, mugs, and more.
It's important to note that these designs are not simple but rather premium quality. While many designs are available for free, others are available for purchase at competitive prices.
---
Graphic designers can benefit from this website, which offers a handy tool for converting HEX to RGB or vice versa.
To use the tool, simply input the HEX value, and it will be automatically converted to RGB. This converter is a highly useful tool for graphic designers.
---
This is a very interesting resource for graphic designers. Colornames is a collaborative effort to name every color in the RGB color space.
You can select any color from the RGB color wheel and propose a new name. The moderators of the website will review the name and assign it to the color.
So far, Colornames has more than 3 million colors that are already been named by its users. So go ahead and start naming your favorite colors.
---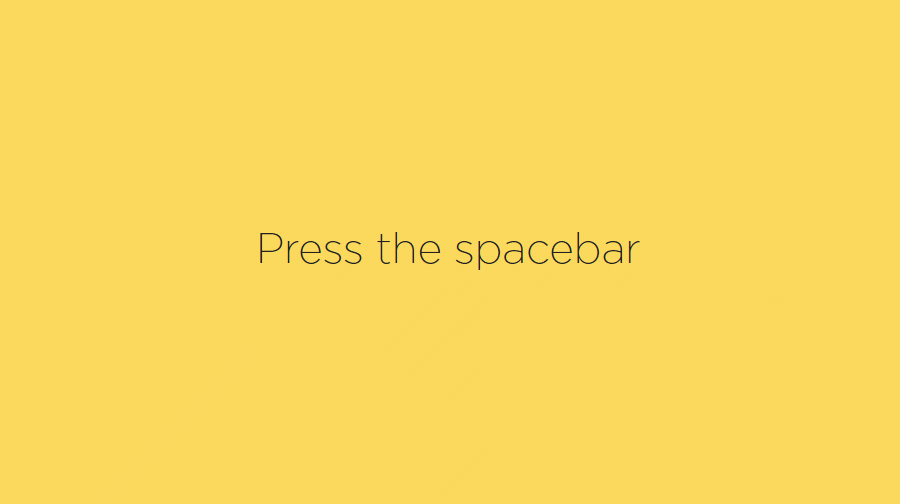 If you're having trouble selecting a color due to the vast number of possibilities available, don't worry. The Random Color Picker website can assist you.
Similar to how random number generators create numbers, this website generates colors.
Whenever you visit this site, you're prompted to press the space bar. Continue pressing the space bar to generate various colors and view their corresponding code on the screen.
---
The website provides a typographic scale called LGC, which is a helpful visual tool for selecting font sizes for your work. It is based on the principle of using font sizes that are proportionate to each other, creating a harmonious and visually pleasing design.
The LGC typographic scale is often used in web design, graphic design, and typography to ensure consistency and coherence in the layout of text. It involves using a set of predetermined font sizes, each one a multiple of the base font size, to create a hierarchy of headings and subheadings.
---
If you want to share a design with clients or others but want to ensure that the link remains private, you can use this website to create a protected link.
To create a protected link, simply enter the link, file, or note on the website. The website will then generate a protected link, which will be sent to your email address.
---
Hotpot is a very useful app marketing pack. There are many useful tools to help you create graphics for marketing.
There are AI tools with very useful features on this website. You can create app logos, screenshots, app graphics for iOS & Android, social media graphics, and resize icons.
The AI writer is a very powerful tool on this website. It works similarly to the popular ChatGPT. You can select your goal and then enter a prompt. It will create content for you.
---