A list of 16 useful 3D printable camera accessories for photographers to print various pieces of photography-related equipment.
Just a few years ago, a 3D printer was a thing that only the super-rich could afford. But after witnessing unimaginable technological enhancements, we have come to a point where 3D printers are finally commercially viable and easy to use.
If you are a photographer, there are limitless things you can do and benefits you can get if you happen to own a 3D printer.
Even if you can't get your hands on a 3D printer, there are many companies that will print things for you if you just send them the required blueprint.
You can get free 3D designs to print at home at MyMiniFactory and Yeggi.
Below is a list of 3D printable camera accessories which you will find useful if you are a photographer.
1. Lens Caps
We all know how easy it is to lose that lens cap. Just take your eyes off the cap for a moment and, poof, it's gone! Tired of buying a new cap every time? Just print one for yourself.
3D printer caps can be printed in various colors if you are tired of seeing all black caps. Want some additional info like the lens focal length or number printed on the cap?
Easy! 3D printed caps are pretty cheap and you can use them for the other side of your lens too!
---
2. Tilt-Shift Adapter
The Tilt-shift adapter is one of those things every photographer dreams of. If you happen to own a Canon EF, say no more!
Even if this accessory happens to limit the amount to tilt and shift, this is something you should definitely print since the Canon tilt-shift lens costs a mind-boggling $2000!
---
3. Camera Rig
Ever caught up in a situation where you wanted to shoot some long videos on the run with your DSLR? Say no more.
DSLRs are known for their superior image quality but it surely is a pain if you plan to use them for shooting videos.
Well, there are mods available on the internet which let you print your very own customizable camera rig. Surprisingly, these things are lightweight and will allow you to shoot continuously for hours.
---
4. Tripod Plate
A tripod plate is something people usually forget on sets. If you happen to be amongst them, you can print your very own tripod plates.
Just purchase the right screw and you are all set!
---
5. 360 VR Rig
VR (Virtual Reality) filmmaking is becoming immensely popular every day. If you plan to buy a VR Rig, get ready to shell out some serious cash since VR Rigs are pretty expensive.
What you can do instead is print your very own VR Rig at a fraction of the price if you happen to own a 3D printer or know someone who does.
---
6. Lens Hood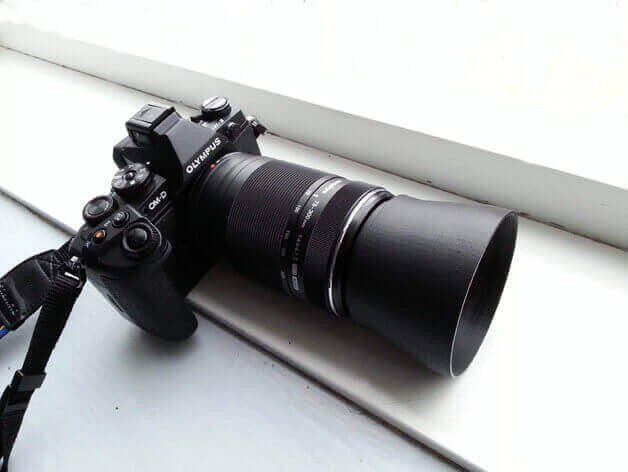 Tired of light spilling over your lens when you are about to capture that perfect moment?
Chances are pretty high that your lens has a free 3D printable hood design if you are looking to make one for yourself.
---
7. Waist Mount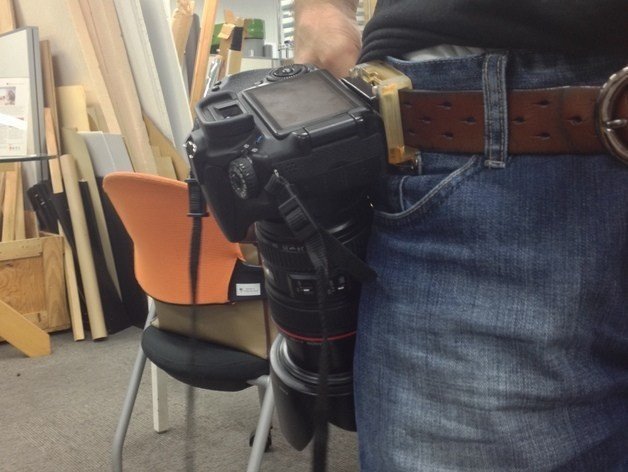 Do you hate it when you keep your camera down just to grab a second later? Well, what if I tell you that you don't need to do that anymore?
You can create your very own waist mount using minimal material. A waist mount will give you easy access to your camera if you often wonder where you kept it.
---
8. Mic Stand
Ever wondered how you can use your DSLR for one of those off-camera recordings?
Well, you can print your own table stand which will help you mount most of the DSLR microphones available on the market at an affordable cost.
---
9. Audio Pistol Grip

Just in case, if your work demands a lot of field recording, you already know how much pain could be avoided if you had that audio pistol grip.
There are 3D printable audio grips available on the internet which will allow you to tilt the grip as much as you want.
---
10. Gear Rings
Already have a follow focus system and are in search of a gear ring?
If you have the time to dig up the internet just for a bit, you can find a 3D printable gear ring for almost every lens in the world.
---
11. Screen Hood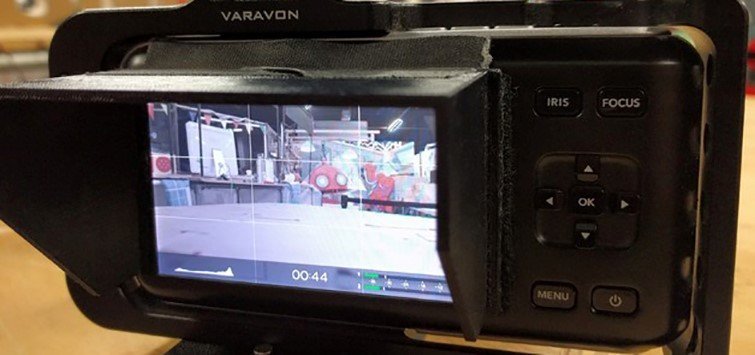 Some camera screens are just horrible and don't allow you to see anything under direct sunlight.
That being said, almost every camera in the world can be equipped with a 3D printable hood if you look around enough!
---
12. Lens Cap Holder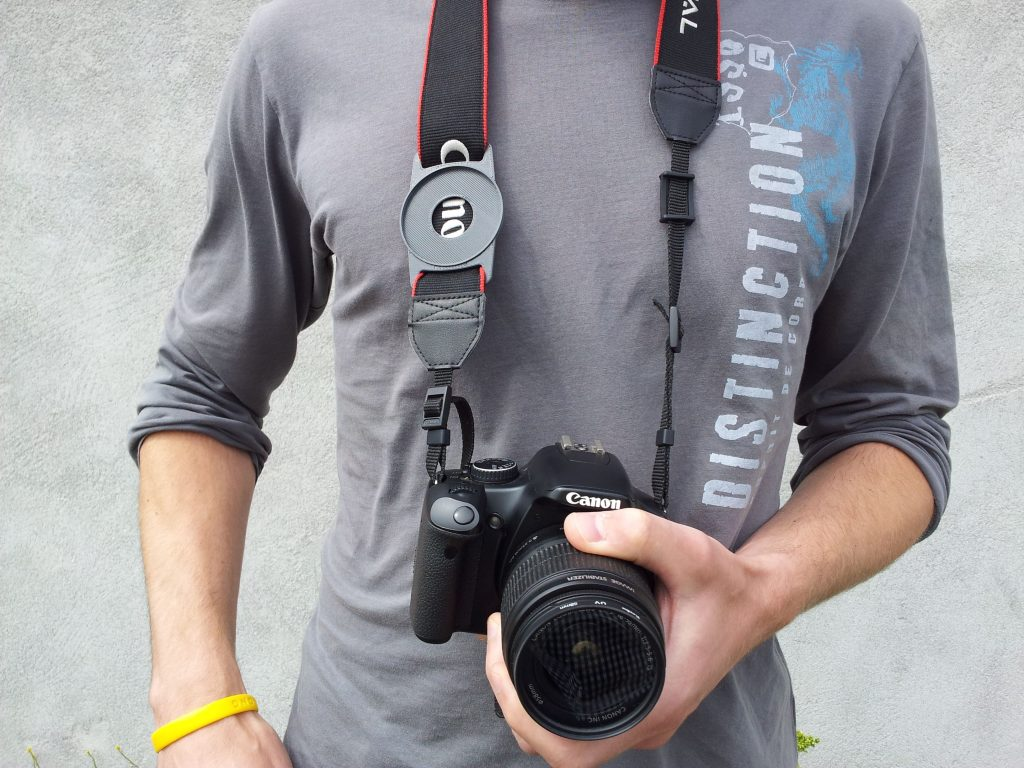 Are you a professional photographer with a lot of lenses? If yes, then you already know how much a lens cap holder comes in handy.
Fortunately, 3D printers allow you to print some good-looking holders in whatever color and material you wish to.
---
13. Go Pro Bike Mount
Thinking of getting a bike mount for your Go Pro but don't have that kind of cash?
Worry not, because there are printable bike mounts that replace the stem cap and allow you to install any Go-Pro camera.
---
14. Glidecam
Want to be able to shoot steady shots without investing heavily in those Glidecams? Worry not.
All you need is a pole and a counterweight. Just 3D print a gimbal and you have a Glidecam at your disposal.
---
15. SD Card Holders
An SD Card Holder is a handy tool to organize all those SD Cards thrown away into some drawer or a bag.
The only way you can design a cardholder is to design and print one for yourself. It's pretty simple and you don't need a lot of materials.
---
16. Mini Tripod
One of the most used items in the field of photography is the mini tripod. Once you buy your camera, the first thing you should do is lay your hands on a mini tripod.
There are a lot of blueprints that allow you to print mini tripods.
---
Conclusion
The things you can print using a 3D printer are endless. Nevertheless, you can print various pieces of photography-related equipment if you happen to own a 3D printer and a 3D printing software.
In case you don't, many companies on the internet give you the luxury to print what you want if you send them blueprints for the item.
3D printed camera accessories might cost just a fraction of the original accessories price and offer the same level of functionality.
If you want to print any of these, just search on the internet and you will surely stumble upon the item's blueprint easily.
---