3D Printing is something that has been around for a considerable period of time. But what exactly is this and what should you use to create a 3D object?
Let's talk about that!
3D Printing is the process or practice of creating three dimensional solid objects from digital files.
The process involves building the 3D object from a CAD (Computer Aided Design) model.
For someone who wants to try their hand at 3D printing, it is important to know what to use and how to use it.
3D Printing basically involves two things that are fundamental to the process:
A 3D Printer (and obvious element) .
A 3D Printing Software that cater to your personal printing needs.
When it comes to selecting a 3D printing software, it is inevitable that a number of suggestions flood the internet.
To help you make the best use of these software and narrow your choices down, We have come up with a list of 10 best easy-to-use 3D Printing software for beginners.
Also read:
If you are a 3D printing amateur who is looking for useful information or even a professional who wants to try their hand at a new software, read on!
Ultimaker Cura is a 3D printing software that is extremely popular in the field today.
Cura is an open source 3D printing software and slicing application.
This is popular amongst users because it is easily compatible with most 3D printers.
It is easy to use in the sense that it allows its users to modify all of the parameters comfortably without much hassle.
The software is available in more than 10 languages which makes it easier to access by a variety of people.
Ultimaker S3 is the latest release of Ultimaker Cura which includes a new profile for their latest S-line 3D printer.
Pricing – Free to use.
A 3D printing software that acts as your own parametric modeler.
What is great about this software is that it is a free and open-source general-purpose parametric 3D computer-aided design modeler.
This software is popular due to the variety of features it has to offer.
Some of them being:
FreeCAD runs and behaves exactly the same way on Windows, Linux, macOS and other platforms.
FreeCAD has a complete Graphical User Interface based on the Qt framework, with a 3D viewer based on Open Inventor; allowing fast rendering of 3D scenes and a very accessible scene graph representation.
FreeCAD can be imported into any application that runs Python scripts. As in command line mode, the interface part of FreeCAD is unavailable, but all geometry tools are accessible.
FreeCAD is divided into a core application. It's modules are loaded only when needed. Almost all tools and geometry types are stored in modules. Modules behave like plugins; in addition to delayed loading, individual modules can be added to or removed from an existing installation of FreeCAD.
Pricing – Free to use.
OpenSCAD is a free 3D printing software used for creating solid 3D CAD objects.
This software has a script-only based modeller that uses its own description language.
While it is not an interactive modeller, it acts as a 3D-compiler that reads in a script file that describes the object and renders the 3D model from this script file.
By doing this, it gives you full control over the modelling process and lets you make changes in a more comfortable manner.
There are two major modeling techniques that OpenSCAD provides.
A constructive solid geometry (aka CSG)
An extrusion of 2D outlines.
Autocad DXF files can be used as the data exchange format for such 2D outlines.
Pricing – Free to use.
Onshape is a cloud based 3D printing software.
When compared to other software, Onshape is extremely easy to use.
The software combines CAD, release management, workflow, collaboration, analytics, admin tools, and an API with more than 50 engineering applications.
Moreover, it is available on all platforms and devices including desktops, smartphones and tablets.
Onshape has real time analytics which helps teams work together make better business decisions based off of this.
If you are looking for a software that provides features that are transparent to the users, this is the one for you.
Pricing: You can try Onshape professional trial free of cost for a limited number of days. Visit pricing page for other plans.
SketchUp is a 3D printing software and modeling computer program for a wide range of drawing applications.
Such as architectural, interior design, landscape architecture, civil and mechanical engineering, film and video game design.
It is extremely easy to use and can be mastered within a very short period of time.
The software also has a number of features that lets you perform a wide range of functions.
The amount of things you can do with this software is awe-inspiring.
Pricing: Sketch is free to use on web platforms. For desktop pricing, click here.
Repetier-Host is a 3D printing software and application developed by Hot-World GmbH & Co. KG.
This 3D printing software can be used with almost any 3D printer with FDM technology.
It is also compatible with many Slic3r and Cura Slicers.
It is important to note that this software is free and has a number of amazing handy features.
Though the interface is comparatively old, it is easy to use and the process is very simple to follow.
This is preferably the best 3D printing software for beginners.
Though the options it provides are less as compared to other software but is easy to manage which makes it great for someone that doesn't have any prior knowledge about 3D printing.
Pricing – Free to use.
MatterControl is a 3D printing software that is available for free.
It is an open-source, all-in-one software package that lets you design, slice, organize, and manage your 3D prints.
This software allows you to design your parts from scratch using the Design Tools.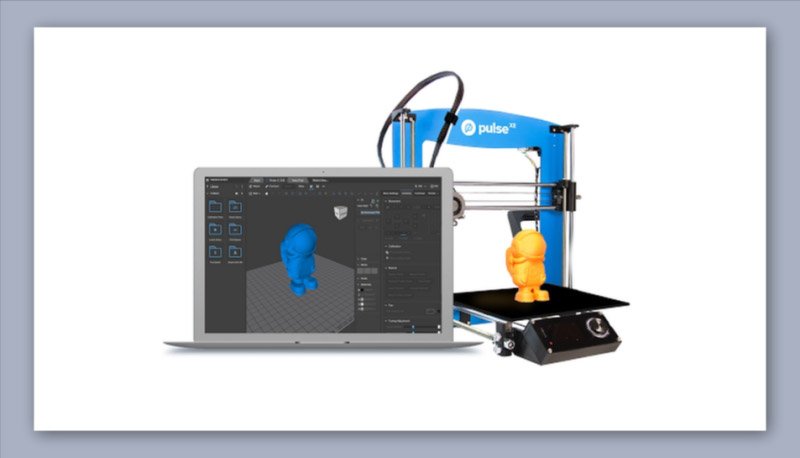 You can also slice your designs using a variety of advanced settings for customized support generation, software bed leveling, and integrated controls for dual extrusion using powerful 64-bit processing.
What is great about this software is that it has a large number of features that are very easy to use, for a software that lets you perform this huge amount of functions.
Users are especially appreciative towards the Plug & Print feature that pre-loads the configuration for most popular printers, the auto bed leveling tool and the printer control console that is still active during printing to fine tune settings.
Pricing – Free to use.
Leopoly Maker is a 3D printing software that is a great tool for beginners in 3D design.
It runs in a browser, needs no learning curve and offers great tools to create, edit designs in 3D.
3D printing, scanning make it possible to create custom products easier than ever before.
Word on the street is that Leopoly is one of the latest cloud-based 3d modeling software for making digital objects for 3D printing.
It also provides a number of useful features to the users such as product configurator, a wide range of editing tools and also give training to new customers with a user-friendly interface, and much more.
Pricing: Free to use.
Sculptris is a 3D printing software and virtual sculpting software program, with a primary focus on the concept of modeling clay.
This software leans more toward character sculpting and "organic" models.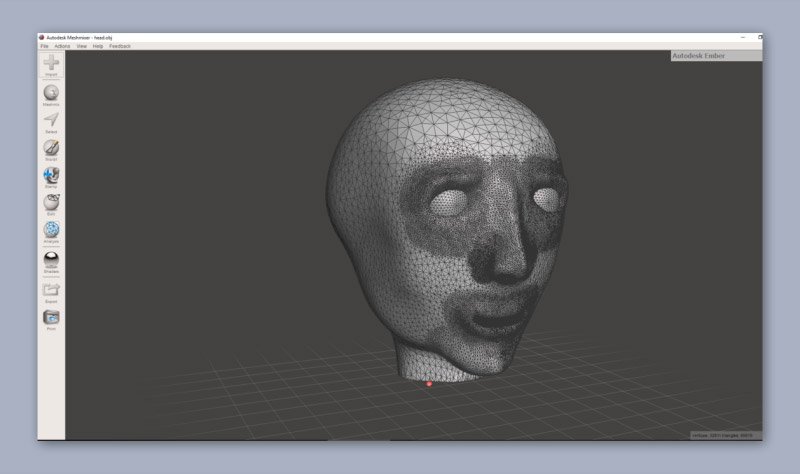 This software is extremely user friendly and simple to use.
It makes 3D design a task that is easy to handle and the process, simple.
The website for this software also offers great tutorials on how to go about using it and also mastering 3D design, in general.
Pricing – Free to use.
CATIA 3D design software is used for computer-aided design, manufacturing, engineering, PLM and 3D.
It was developed by the French company Dassault Systèmes.
Catia is well suited to use parametric design principles which comes in handy when working with large surfaces for exteriors and interiors.
Other than that, it also has a great amount of features for designs that are intricate in nature, which is generally not the case with software of this type.
This feature alone is more than enough to make a software as functional as this, stand out.
Pricing: Catia is paid program. You need to get in touch with their sales team on their official website for pricing details.
Conclusion
3D printing and design is one of those things that a lot of us are extremely enthusiastic to get into but are quite clueless when it comes to the actual process of it all.
With this article, we aim at giving you a comprehensive idea of the number software that you, as an individual, can access and make use of in a very simple and easy manner.
That being said, there is only one thing to do now and we are sure you know what that is.
Get going and get creating!