Productivity and creativity goes hand to hand and so thus After Effects Scripts in boosting the two. Whether it's about tweaking an animation or creating something new, After Effects Scripts are the handy dandy tools to achieve great results.
Scripting in After Effects is like coding little apps and features. You need to have knowledge of JavaScript and other programming lingos.
Although After Effects Scripts use a language called ExtendScript – A modified version of JavaScript.
You can use the official After Effects Scripting guide, which will give you most of information you'll need to write scripts for AE.
My After Effects Scripting Experience
The learning curve was pretty steep as I had no prior knowledge of programming.
But…
If you are familiar or have taken even a single intro course in school or online, you should be more than sufficient.
Once you have the fundamentals of programming in place like arrays, objects, functions, etc. The process is not that vigorous.
Take The Easy Road With Ready-Made After Effects Scripts
Let's be honest, learning anything new is not easy. It requires time, efforts, dedication and patience.
You can't learn everything as there are easy ways to achieve certain type of results.
Ready-Made After Effects scripts provide great new features, add-ons and tools for increasing productivity and creativity.
There are hundreds of powerful After Effects Scripts available online but to make things little easy for you, We have curated 10 best selling and most popular Scripts.
Let's take a look…
1. Auto Whiteboard
An easy solution to creating perfect whiteboard animations is Auto Whiteboard AE Script.
Auto Whiteboard provides more than 60 drawing options including Marker, Pencil, Pen, Eraser, etc. that can be used individually or in combinations.
Using Auto Whiteboard After Effects Script is very easy.
Draw a picture – You can draw any picture in Photoshop or any other software, or simply use any existing images. Then import it into After Effects.
Masking – Draw a rough mask over the image. This will help the script to recognize where and how to animate the hand preset.

Choose Presets – Third and last step is to choose hand and other presets to complete the whiteboard animation.

Within a couple of minutes, you can create whiteboard animations like a pro. This AE script is designed for saving enormous time.
2. Curva
Curva is an ultimate After Effects Script to create smooth animations based on Bezier algorithms.
You just need to select the last two vertices on the Path object in a shape later and the script does the rest.
Curva is perfect for animating letter appearances, floral shapes and other vector objects.
"If you don't have much experience in after effects and illustrator, it's a little bit hard to use, but it's very good, the tutorial helps a lot and when you understand how it works, you will want to use everywhere", says a user.
3. Artificial Intelligence Titles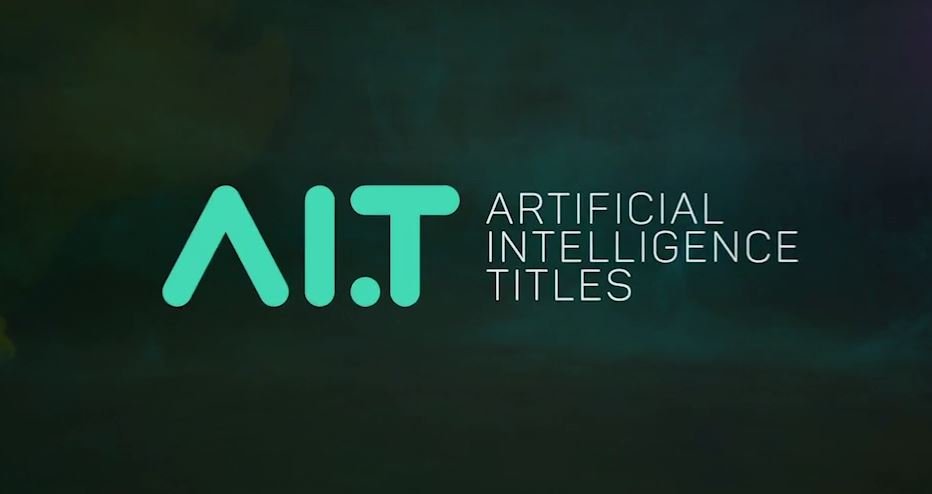 Artificial Intelligence Titles comes with 200 starting presets powered to create over 100 thousand layouts and animation variations.
No matter the text or font you choose, AIT redesignes position, scale, mask, animations and everything else instantly.
You can choose in and out text animation directions. Switch animation styles by lines, words or characters.
Mastering tools helps you control animation speed, duration, scale and position even after your title is applied to your final composition.
"I purchased almost every typography text tools and AIT is the best one yet. Compared to others, this After Effects Script is easy to use, fully customizable and responsive. Everything is working perfect, I highly recommend it", says a user.
4. Preview Generator
No more static boring icons. Preview everything live with Preview Generator Script for After Effects.
This script is fast and simple. It helps you convert all compositions, folders and presets intro gif file for quick previews.
Live preview organize all your footages in one place so that you can browse by categories using the same folder structure as in After Effects.
This script helps me to use the assets I've already bought. Before this it wasn't too easy to find the right assets for my projects.
"This tool is really important for every After Effects user. It saves a lot of time and makes you choose what you need exactly", says a user.
Detailed information on Preview Generator Script can be found on visiting the official product page.
5. Layer Manager
Built on top of Common Extensibility Platform by Adobe, Layer Manager is the one most important but missing tool for Adobe After Effects.
This script provides broad range of tools which boost productivity while working with AE layers.
Layer Manager is ideal for those huge compositions where you need to just back and forth to find layers.
Developed by a team of professional Motion Designers with experience in UX and reactive programming, Layer Manager offers high performance intuitive interface.
According to a user, "Layer Manager is one of the most user script ever for After Effects. By using this, you will be able to organize your workflow and make things simple. I highly recommend this".
Visit the official project page for full information on Layer Manager Script.
6. Swatcher
Swatcher is an AE script for creating and working with color palettes in After Effects.
You can open color palettes from files and keep them in your own swatch library.
The Palette Forge window allows you to create your own palette with maximum of 8 colors in one.
The demo video might help you out in understanding the use and functionality of Swatcher AE Script. Take a look!
There are several other handy tools and features this script has to offer.
The official product page might help you out. Swatcher has been rated 5 star in Envato Market for its flexibility and item quality.
7. Find And Replace Script
Find And Replace After Effects Script helps you to change layer names, effects names and expressions very quickly.
Just input what you want to replace and select where you want to change it.
That's it!
Easily copy your rigged layers or change control layers or whatever you want. Find And Replace AE Script can be used as a dockable panel or seperate window.
"Such a major time saver. This is seriously a must have script if you're working with large quantities of expressions", as said by a user.
Another happy customer said – "Great item and fine customer support. It helped me save many hours of hard work".
In short, Find And Replace is a script that saves times and increases productivity.
8. Watercolor Motion Kit
Watercolor Motion Kit allows you to create unique, artistic watercolor designs and animate them in a click.
This is the easiest possible way to create professional watercolor artworks from your images.
As everything is layered, it gives you lots of creative controls to easily customize your results.
According to a user testimony – "This is one of the best products I've purchased in a long time! To be honest, I'm very experienced with photography, but not so much with video. I've only used After Effects a handful of times. That being said, I created a small gem with a recently shot sunrise sunflower photo. Now my mind is filling with slideshow projects I'd like to make, too".
Visit the product page to know how Watercolor Motion Kit works.
9. Easy Expression
As easy as it sounds, this Script helps you quickly add expressions in After Effects.
There are tons of expressions that can be applied to position, scale, rotation and other AE properties.
Create bounce, wiggle, elastic and all kinds of animations with Easy Expression Script.
The user interface is very simple. It comes with a floating/dockable panel where you can choose one or multiple expressions at once.
Easy Expressions has been rated 5 star as it's a very useful script.
The demo video on the official product page will help you out with additional details.
10. Shapes Titles Creator
Create compelling, attention grabbing multimedia with this amazing value fully customizable Shapes Titles Creator Script.
It comes with 500+ ultra high quality, ready-made animated shapes, titles, transitions and many more.
All elements are well organized in 13 different categories and are created in Ultra High Definition 4K resolution.
According to a 5 star reviewer – "Shapes Titles Creator is good on quality and easy to use. It really helped speed up my work".
Visit the product page for whole bunch of demo content and information on Shapes Titles Creator Script For After Effects.