Shadowify Photoshop Plugin allows you to create more natural and realistic shadows. Shadowify is a plugin worth trying your hand at.
Photoshop is one in the long list of Adobe Software that is widely used by people from different, and if we could say so – all walks of life. This article is dedicated to a Photoshop Plugin SHADOWIFY, used to create realistic shadows and blur.
There are a whole lot of things that you could do to your pictures with Photoshop.
Ranging from plain old editing to color correcting and many more advanced functions you can employ to manipulate your images into something that would suit your needs.
You can remove part of pictures, add to the image and apply a variety of effects to the same. [toc]
There are various effects and manipulations that Photoshop enables you to apply to your image.
These effects can be added to your pictures with ease even by a beginner.
If you're having trouble with the same, there are a number of online Photoshop tutorials that provide you with tips and tools to learn these effects and master them.
Photoshop provides you with a lot of these cool effects like the dispersion effect, frost effects, etc.
But apart from this, there are a number of off effects that people would like to use.
These effects either look tacky and unrealistic or they are impossible to perform by Photoshop since these effects might not be readily available.
This is where PHOTOSHOP PLUGINS come in.
According to Wikipedia, Photoshop Plugins are "add-on programs aimed at providing additional image effects or performing tasks that are impossible or hard to fulfill using Adobe Photoshop alone. Plugins can be opened from within Photoshop and several other image editing programs (compatible with the appropriate Adobe specifications) and act like mini-editors that modify the image".
---
Photoshop Plugins & How To Use Them
"A plugin (or plug-in) is a computer program that integrates into another program adding new features and increasing functionality. Adobe lets you install plug-in filters from other software developers in its programs.", says Akvis.com
Some Photoshop-compatible plugins have an installer that will guide you through the process.
But what should you do if plugins are not added to Photoshop?
How to install these files?
It's as easy as pie.
Installing Photoshop Plugins
All you need to do is to copy (or drag) the file into the Plugins folder of Adobe Photoshop.
The Adobe folder is typically located in Program Files on Windows and in Applications on Mac computers.
If you have installed Photoshop in any other location you should look for the Plug-Ins folder there.
A lot of plugins can be used to perform the said unavailable tasks in Photoshop or to simply do ones that these plugins do better than the standalone software itself.
Plugins can be installed into your device and can be used as a complementary tool to your Photoshop software.
These plugins are easy to install and simple to use.
CloudApp explains how to use plugins in the following steps:
Open Photoshop.
Select Edit from the dropdown menu, and select Preferences > Plugins.
Check the "Additional Plugins Folder" box to accept new files.
Download a plugin or filter to your desktop.
Open your Program Files folder and select your Photoshop folder.
Open your Plugins folder, found inside your Photoshop folder.
Drag your new Photoshop plugin from your desktop into the Plugins folder.
Reopen Photoshop and find your new plugin under Filters in the dropdown menu.
---
Best Photoshop Plugins You Can Use
You can choose from a lot of amazing Photoshop plugins from the massive list that the internet provides.
While choosing these plugins, you have to keep in mind the kind of task you wish to perform and the effects you wish to apply to your images.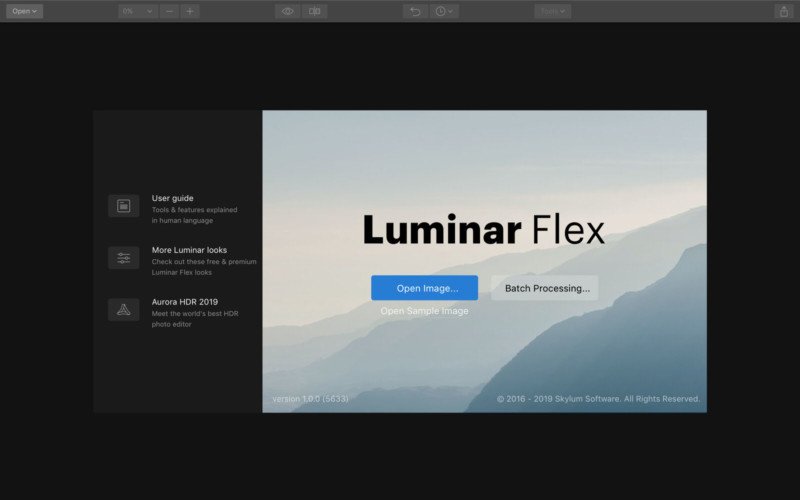 One plugin that is famous amongst Photoshop users is Luminar Flex.
"If you often work with raw photos, Luminar 2018 is a plug-in that you'd find rather helpful. With the help of AI and preset effects, it makes editing jobs like object removal and masking significantly easier. It's available for both Lightroom as well as Photoshop.", says Photolemur
---
If you are looking to employ a bunch of cool filters and textures in your pictures, Filter Forge 8 would be a great option for a plugin.
According to Creativebloq.com, "Filter Forge offers over 12,000 effects and textures, covering almost every use case you can imagine. In version 8.0, tabs have been added. You can now load any image or filter into separate tabs, and compare them or fine-tune their settings. Essentially you now have multiple Filter Forge copies under one hood."
---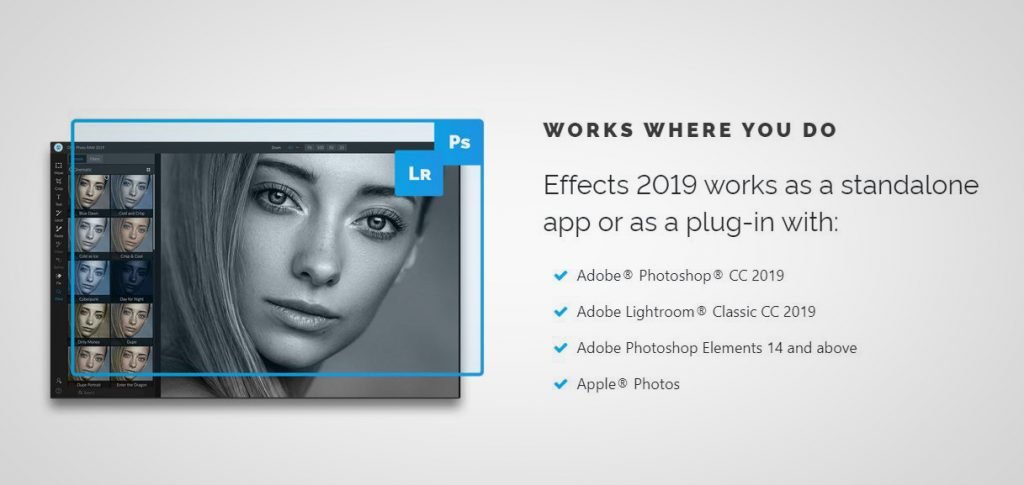 Another one of these effects plugins is ON1 Effects.
"ON1 Effects is an easy one-click panel in Photoshop, which can also work as a standalone app. Essentially, it functions as a viable alternative to Adobe's collection of graphic design software offerings. This Photoshop plugin allows you to add effects to your images and comes with a diverse selection of filters (including some that feel a lot like Instagram), including adjustable contrasts and an HDR effect. Users can choose from classic filters, like vignettes and cinematic styles, and add them on top of different layers. Filters can be easily stacked together and adjusted for quick customization.", says Designbombs.com
The above-mentioned plugins are used to perform various creative tasks as well as speed up workflow in Photoshop.
One such task that a lot of users wish to perform with their images is the application of the shadow and blur effects in Photoshop.
While you can cast shadows for the objects in your image with the standalone software by itself, as mentioned earlier, these shadows are prone to look unrealistic no matter how much effort, time, and energy you put in.
This tends to tamper with the overall look of your picture and could bring down the look of your final output, messing with your entire project.
To avoid such a situation, it is only smart to use a plugin specially designed to do this sole function.
One of our favorite plugins in this category is SHADOWIFY.
---
Shadowify – Realistic Shadow & Blur In Photoshop
As previously mentioned, Shadowify is a Photoshop plugin.
The Drop Shadow effect present in the Photoshop panel itself can be used to create shadow effects.
But that being said, the Shadowify Photoshop plugin helps create blur and shadow effects that look realistic and natural, eliminating the earlier predicament of the effect ruining the overall look of your image.
Describing their plugin, Shadowify says –
Drop Shadows in Photoshop often look unrealistic – Shadowify allows you to create more natural shadows by applying stepwise blur.
You can create customizable drop shadows from scratch with a click or blur existing shadows.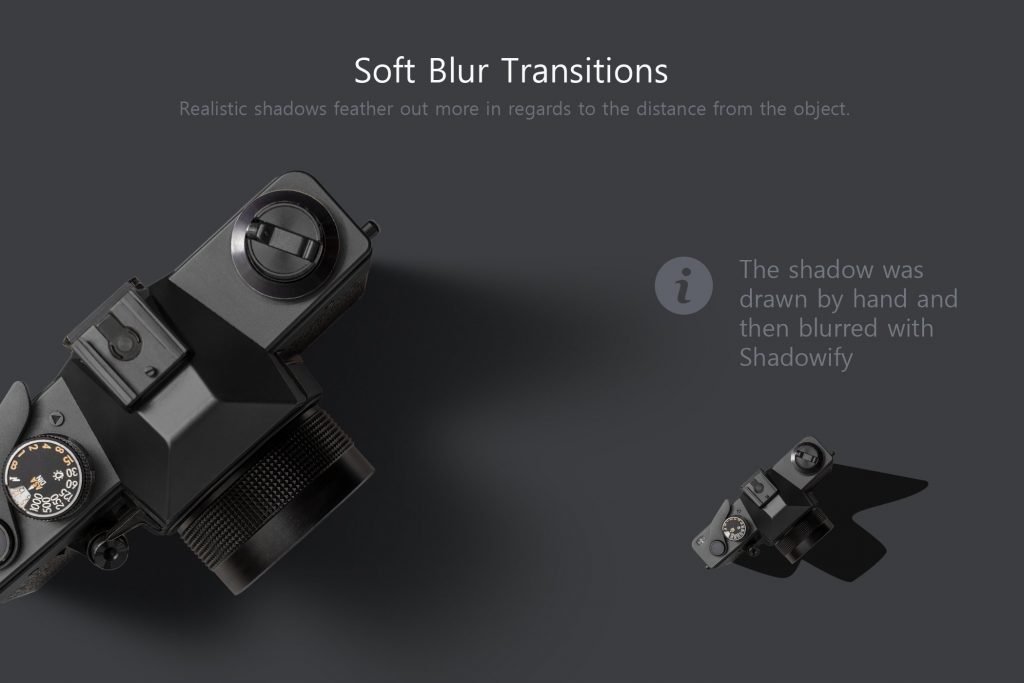 All settings are customizable, so you can also turn off blur and create some flat shadows like those often used in minimalist designs.
The direction can even be adjusted afterward via global light. You can save your favorite shadow and blur settings as presets for later use.
---
Reasons To Use Shadowify Plugin
There are a lot of reasons for you to use Shadowify for your projects.
One of the key reasons can be the features that Shadowify provides in itself.
While Photoshop is pretty straightforward to use, the features it provides can be limited for some users.
That is exactly the reason why a lot of professionals and Photoshop gurus recommend using Photoshop plugins.
Plugins are created and curated to perform the particular task that you want them to.
In the case of Shadowify, the creation of natural and realistic-looking shadow and blur effect.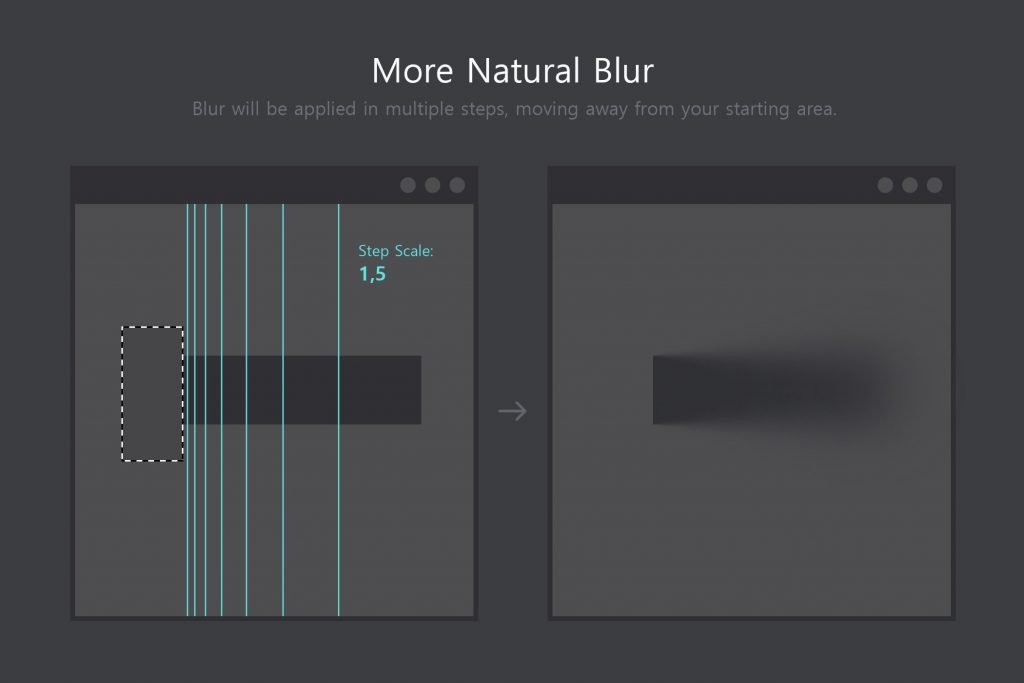 This is why Shadowify is said to be doing the job of creating these effects better than Photoshop itself.
The plugin comes with a lot of great features that you can employ in your projects.
---
Shadowify Photoshop Plugin Features
Some features that would come in handy with the Shadowify Photoshop plugin are:
Full 360° Angle Control
Save & Load Unlimited Presets
Create Soft Blur Transitions
Flat or Realistic Shadows
Unit Values (px, in, %, …)
Works on any Layer Type
Last Settings get loaded at panel start
Quickly change values per drag on the label
Editable via Global Light
Control Gaussian & Motion Blur
Shadowy helps you create both flat and long shadows according to what your image would require or the current trend.
You can customize the extent of these effects and functions since everything is provided in a way that you can always work around according to your preference and discretion.
"No panel can give you a perfectly realistic shadow (complex – not drop shadow) with just a click, since one would need 3D information of the object. I understand that the settings need some time to get used to. It can be hard to balance having enough customizability while also retaining simplicity. I personally used the preset option a lot, because I also can't always remember the best combination of settings – you simply have to play around with them until you're satisfied." reads a feedback reply.
These features are not present in your generic drop shadow effects panel in Photoshop hence it is only prudent to avail yourself of the endless creative opportunities that a plugin such as Shadowify would provide you with.
---
Is Shadowify Better Than Drop Shadow?
The Shadowify plugin claims to create realistic shadows far better than the Photoshop Drop Shadow effect.
The video below puts the plugin to test and see if it can beat Photoshop's in-built tools and features.
---
Pricing
A lot of Photoshop plugins that actually get the job done are a bit difficult to access owing to their availability and pricing.
This lack of accessibility can be a huge hindrance to people who are looking to use these plugins to create better content.
This is not the case with Shadowify as it is freely available to most consumers. The pricing of the entire Shadowify kit license comes in three categories.
Personal License
The Personal license type is priced at $14. The features that you receive along with this are:
End products that are not for sale
One personal, non-commercial social media account
Commercial License
The Commercial license is what is recommended by the creators and is priced at $18.
The features that come with the purchase of this license are:
Up to 5,000 physical or digital end products for sale
One business social media account owned and managed by the licensee
Extended Commercial License
The next type of license in the three categories is the Extended Commercial license which is priced at $122.
The features that the purchase of this license provides are:
Up to 250,000 physical or digital end products for sale
Unlimited business social media accounts owned and managed by the licensee
Keeping in mind that this is a one-time purchase, the price at which the Shadowify is provided is quite a bargain and a steal, to say the least.
You'll gain access to a number of exclusive features along with any of the three license categories that you can choose from according to your needs and the terms of your use.
A lot of other Photoshop plugins do not provide these exclusive features that Shadowify provides with its license subscription.
Since the job done is one done well, it is worth your time and resources.
---
How To Use Shadowify Photoshop Plugin – Video Tutorial
The video below will guide you through the process of creating realistic and blur in Photoshop using the Shadowify Plugin.
---
Conclusion
Whatever your need may be, at the end of the day, Shadowify is a plugin worth trying your hand at as it is compatible with any type of user preference.
Plugins are a great add-on when it comes to your Photoshop projects and it does not really hurt to try things out that have already been used, tested, and proved to be great by a number of people.
---