Learn how to make your beauty products stand out on store shelves with these 5 expert tips on creating attractive packaging.
The packaging of your beauty products is one of the most significant aspects of their marketing.
An attractive custom package can create both physical and psychological attention by identifying the products and reaffirming to clients that their purchase is ideal.
It is vital to understand that packaging should never prevent potential clients from making a purchase. 
To develop a fantastic design for beauty products, you need to consider various elements before setting your package design. It would be best if you customized your packaging so that it will attract traditional and online retail customers.
Moreover, the package design should look eye-catching and attractive while matching your brand's style.
Essential Tips On Creating Attractive Packaging For Beauty Products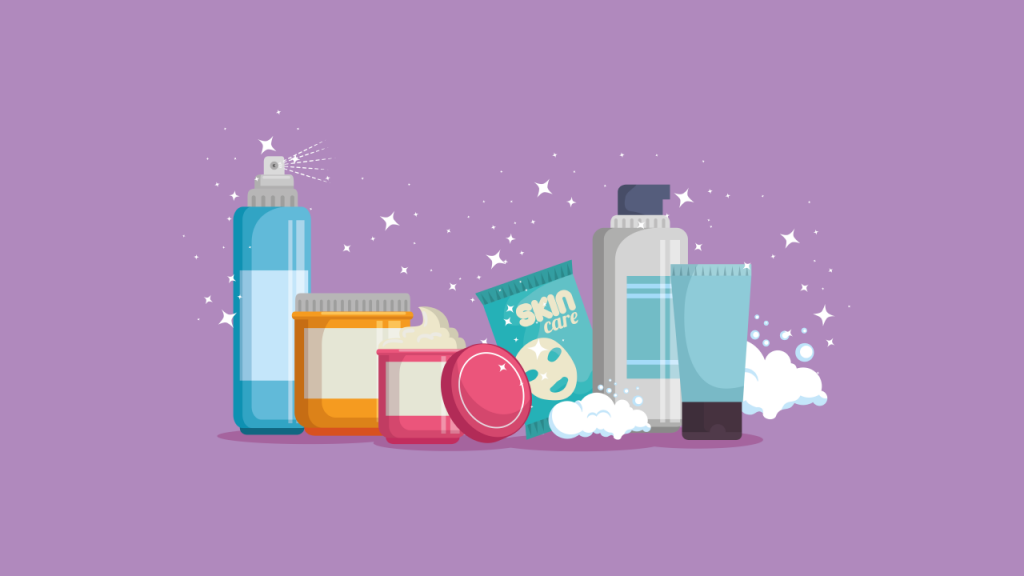 Here are five essential tips for creating an attractive packaging design for your beauty products. You can request a quote from a supplier if you are interested.
1. Simplicity Can Go A Long Way
A simple yet striking custom packaging design with excellent color combinations can produce amazing results. A clean and minimalistic design will create modern-looking packaging.
You can go for minimalism or pastels, as they are a match made in heaven. You can even play with both concepts to find the ideal mix for your cosmetic brand. 
Moreover, choosing a simple yet stylish design that speaks to your customers and brand can boost sales and build customer loyalty.
As a luxury makeup brand, you could go for rich golds and marbles; sweet brands should use lots of patterns, prints, or colors, while edgy brands could use black and silver with heavy typography.
---
2. Consider The Brand's Style
Your beauty business's brand is the expression of your growth in the industry and how you attract the customers you serve.
A brand's style should speak to the ideal consumer's interests, so branding and positioning are vital factors to consider. Knowing the target market for your cosmetic products includes identifying your expectations for your items. 
To most buyers, thoughtful and creative packaging means that you have spent time considering their product experience. Custom packaging is vital to a customer's overall brand experience, so try to determine how your packaging will serve their needs. 
---
3. Choose Environmentally Friendly Packaging Options
Choosing eco-friendly packaging solutions and reducing waste is also important consideration. More customers are paying attention to businesses' environmental efforts, making sustainable packaging extremely popular.
Moreover, sustainable packaging means that you will have boxes that can be reused, repurposed, or recycled.
In addition, to being more environmentally conscious, custom paper packaging can also be highly cost-effective. 
---
4. Choose A Focal Point For Your Design
When customers and passersby look at your beauty products, you have a short time to get your message across before they move on to something else from the shelf.
What is the one thing you want your clients to know about your cosmetic products? Whatever it is, it needs to come through on your custom packaging design. 
Suppose you want to build brand recognition and let your buyers know the lipsticks or lotions they pick up are all you. Then it would be best if you put your logo front and center.
But say there is a certain ingredient in the beauty products you think will wow your customers and convince them to make a purchase. If so, that ingredient needs to be the focus of your design.
If you are focusing on one core element in your custom paper packaging design, make sure that your key message will get through to your customers.
---
5. Pick the Right Font
The font is an element that plays a vital role in keeping your customers choosing your beauty brand.
Once upon a time, beauty brands chose from a few classic or feminine-perceived fonts, but now brands have become more playful. You will see blocky, colorful, bubbly, or even gory fonts being used.
As long as your font choices match your brand's style, you are good to go. 
An excellent packaging font for your beauty brand should be instantly recognizable to your buyers, so it must be unique.
Even if you use different fonts for different product lines, the whole of them should still match the attitude of your brand. However, while fonts can be highly expressive and artistic, it still matters that they are clear and readable.
---
Conclusion
In conclusion, creating attractive packaging for your beauty products is an important way to stand out on store shelves and attract customers.
By following these expert tips and considering factors like material choices, design elements, and branding, you can create packaging that captures attention and entices customers to buy.
Remember to also keep your target audience in mind and test out different packaging options to see what works best for your products.
With a little planning and creativity, you can create packaging that helps your beauty products stand out and succeed in the market.
---