Every photographer has room to grow. Explore 7 proven tips that are designed to give your career the boost it truly deserves.
In today's fast-paced world, people always want to learn more and improve. This is also true for creative folks like photographers. They should know the latest tools, stay updated in their field, and always try to get better.
Photography is a valuable skill needed in many places. Businesses looking to show off their products often need photographers. There's a big demand for different types of photography like weddings, fashion, food, and nature.
So, if you're a photographer, it's important to keep learning and expanding what you know. Here are 7 proven tips to help you do even better in your job.
1. Upgrade Your Skill Set
Regardless of your profession, it's increasingly important to continuously update your skills. Stay updated with the latest developments in your field.
One way to do this is by pursuing further education. Even if you've been a professional for many years, revisiting the learning phase is always beneficial.
Online courses and seminars, especially in photography, are widely accessible now. Both free and paid options are available. Numerous online learning platforms such as Coursera, Udemy, and Unacademy regularly introduce new courses for both beginners and experienced professionals.
---
2. Look Up The Work of Your Contemporaries
It's crucial to closely monitor the work of your peers, especially as a freelancer. Not only does it serve as a source of inspiration, but it also keeps you informed about current trends in your field and what captures your audience's attention.
Follow prominent and expert professionals who have explored various facets of photography, whether it's food, weddings, or any of the other numerous specializations available.
---
3. Collaborate With Other Artists
After reviewing the works of your peers, if there's someone whose work you admire, consider reaching out for a collaboration. You can embark on photo walks or attend seminars together to hone your skills.
When collaborating with another artist, it's essential to maintain a certain understanding and respect. By doing so, each participant can contribute their unique creativity without hindering others.
The collaboration might produce a remarkable piece of art that could potentially generate income.
---
4. Plan Your Shoots Well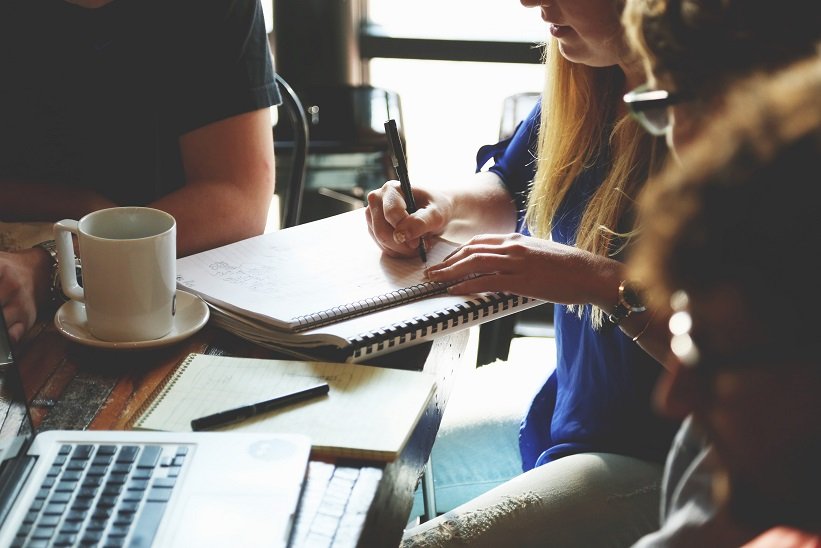 The primary reason for planning and organizing your shoots thoroughly is to maintain professionalism. Many individuals are involved in photo shoots, and if you secure a gig, it is very important to schedule all your shoots well.
To synchronize with everyone involved – be it PR agents, the client's employees, models, or venue managers – it's crucial to clearly communicate dates and availability to prevent misunderstandings.
This point is essential since everyone values their time, and any lapse in communication on your part could impact your future opportunities.
---
5. Manage Your Expenses And Revenue
If you are a freelancer, you might have income coming in from several places over a period of time. Sometimes, the payment you are owed might get delayed or postponed.
Hence it is advisable to keep your payments in check and make sure you receive them on time. It is also helpful to hire a professional to do your taxes and manage your books so you can fully focus on your work.
Talk to them about reinvesting and better investment opportunities than just putting your money in the bank for a small amount of interest. These extra investments will not only ensure a fixed income but will act as an umbrella on rainy days when you might not find enough work to support yourself.
---
6. Promote Your Work On Social Media
Create pages on regular social media websites like Instagram and Facebook where you can display your work and have people contact you for future projects and assignments.
You can also promote your work for free on these platforms on your own profile or use paid promotions on Instagram. Find out the advertising on Instagram price and make your decision accordingly.
There are also many websites such as Behance and ArtStation where content is uploaded exclusively by artists such as yourself and other artists like graphic designers, visual effects designers, and all sorts of creative professionals.
These platforms are great since they can be a more refined and filtered place where you put up your work as compared to Instagram which has content from all fields.
---
7. Keep Upgrading Your Equipment
In a profession like photography, it is obvious that new and state-of-the-art equipment comes out throughout the year. Be it new and improved cameras, lenses, or shooting equipment like tripods, stands, or green screens.
Make sure you stay connected with all the new things that come up in the market.
If you feel like you need it or there has been a new product launch by one of your favorite companies, you can always go ahead and buy it or if possible, save for your new equipment ahead of time when it has just been launched or announced.
---
Also, check-out:
---