In this article. you will go through a list of some of the best and most widely used Photoshop add-ons every graphic designer should own.
Adobe Photoshop is every graphic designer's best friend. It is a photo editor that has all the necessary tools and features to create breathtaking designs for any creative project.
However, its functionality can be far extended with the use of Photoshop add-ons and plugins.
For instance, Photoshop's default shadow tool isn't capable of producing realistic-looking shadows. But there's a Photoshop add-on that can do that for you with a click of a single button.
That's the power of add-ons and plugins in Photoshop.
There are hundreds of them available all over the internet. While some are very basic and to be honest, USELESS, there are many add-ons that can help you achieve results that aren't possible with Photoshop's default editing tools.
Here is a list of some of the best and most widely used Photoshop add-ons every graphic designer should own.
Letter & Grid builder is a Photoshop add-on bundle that can take your lettering and typography to the next level.
The included grid brushes and shapes will help you make amazing compositions, keep letters consistent, and simplify your design process.
This Photoshop Add-on can be used in Adobe Photoshop, Illustrator, Affinity Designer, Procreate, Sketchbook Pro, and Infinite Painter.
---
Create professional-quality drawings in Photoshop in half the time with this easy-to-use add-on for Photoshop.
This character drawing toolkit can help eliminate the frustration of drawing people's shapes and features.
The thoughtfully created brushes will help with head and torso shapes, proportion, limb placement, and trucky poses.
This Photoshop add-on also includes free Worksheets to practice challenging features like hands, mouths, eyes, and noses.
Character Explainer Toolkit is compatible with Adobe Photoshop, Illustrator, Affinity Designer, and Procreate.
---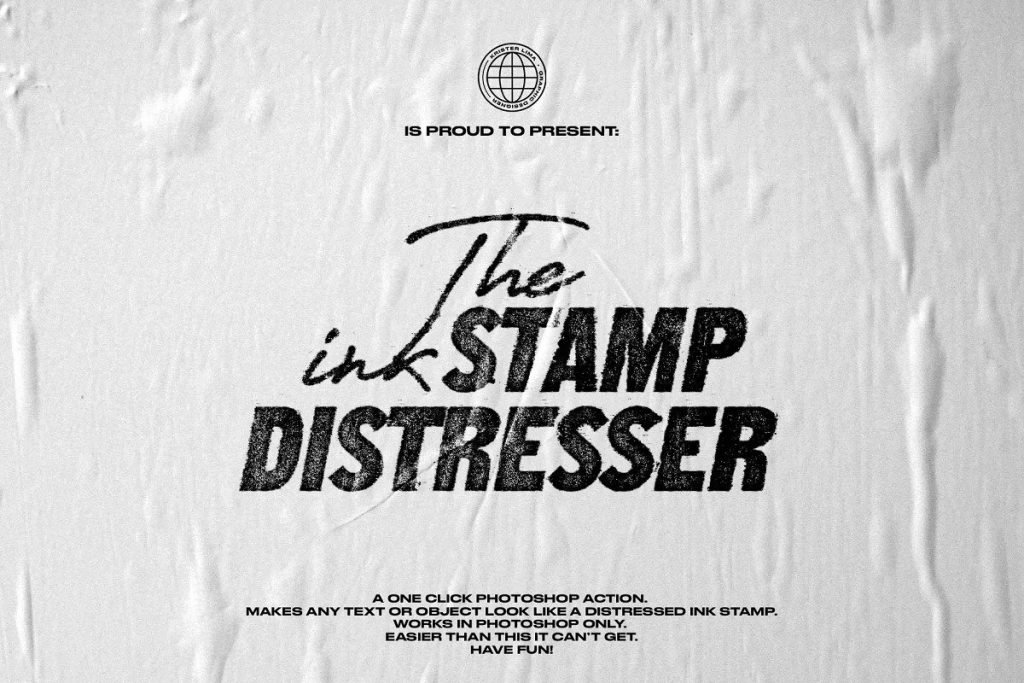 The Ink Stamp Distresser is a one-click Photoshop add-on that converts any text or object into stamped ink on paper.
What makes this add-on unique is that it gives you different results every time you use it to achieve a super-realistic ink stamp look.
The add-on includes detailed video tutorials and free textures pack as well.
---
The Retro Text Effects is a complete bundle of 40 effects that gives you a quick and easy way to apply high-quality retro and vintage styles to your text.
This can be used on simple text, shapes, and vector logos as well.
Retro Text Effects is a must-have Photoshop add-on for creating posters or flyers, covers, banners, and promos for social media and websites.
---
Digital Art Brushes is the most powerful collection of Photoshop brushes for CG Artists, designers, industrial designers, game designers, and concept artists.
Inside this bundle, you'll get a well-organized collection of digital and traditional art brush simulations.
No matter how skilled you are, these brushes will assist you in every step of the drawing and design process.
---
The Shadowify Photoshop Add-on helps create blur and shadow effects that look realistic and natural, eliminating the earlier predicament of the effect ruining the overall look of your image.
You can create customizable drop shadows from scratch with a click or blur existing shadows.
All settings are customizable, so you can also turn off blur and create some flat shadows like those often used in minimalist designs.
The direction can even be adjusted afterward via global light. You can save your favorite shadow and blur settings as presets for later use.
---
With 15 Smoke & Fog brushes for Photoshop, you can add smoke effects to your images. These effects have been created from real-world photographs of smoke and fog to achieve the most realistic effect possible.
This Photoshop add-on is ideal for events, weddings, fine art, fitness, and other genres of creative photography.
---
Memento Photoshop brushes is a collection of 35 grungy and brutal-looking Photoshop brushes to fit all sorts of creative projects.
You can always use a single brush out of the collection or combine them all for a unique look. Rough hatching in the corners or noisy shades, smoky pressure, or sharp edges.
There are vast design choices in one single collection that can be used for captivating illustrations, posters, logos, editorials, ads, and much more.
---
Paper cut-out effect Photoshop add-on is ideal for designers that need fast and detailed paper effects for presentations, background, and text visualizations.
You get many customization options so you can very easily modify every shadow to fit your project needs.
The background can be changed to any solid color or you can simply import your own images.
---
Image Extend is a great add-on for Photoshop that helps you to make images larger by extending their edges.
Unlike scaling images up, there is no quality loss or blur as the add-on will add new pixel data to the image.
Image Extend either fills the new areas based on the existing contents or repeats the edge pixels. It can clip or extend multiple selected layers with one click.
---
Also, check-out:
---