Discover the top 10 reasons why After Effects stands out as the best compositing software for video professionals and enthusiasts alike.
Adobe After Effects is one of the most popular video editing and compositing tools available, often mentioned in the same breath as Adobe Premiere Pro.
While both software products are frequently compared, many consider Premiere Pro to be After Effects' most notable counterpart. Both applications have their own set of devoted users.
However, it could be argued that After Effects appeals to a more contemporary user base; individuals looking not just to edit, but also to enhance their videos.
In terms of enhancement capabilities, After Effects surpasses Premiere Pro. Although Premiere Pro excels in arranging and editing clips, many users leverage both Premiere Pro and After Effects in tandem to produce their content."
Also Read: Premiere Pro vs. After Effects – Major Differences With Infographic
What Can You Do With Adobe After Effects?
After Effects is a compositing software that goes beyond basic editing functions. It excels in creating text, 2D animations, motion graphics, and special effects.
This software provides users with a comprehensive set of editing and compositing tools to elevate their videos.
Furthermore, After Effects boasts a user-friendly interface free from complications. The program simplifies the process, from importing content to exporting it, without unnecessary layering of details.
An added advantage is that After Effects maintains the original quality of imported content without any automatic alterations.
"I've used Adobe After Effects for a lot of my documentaries and videos. I have mainly used it for my green mat videos and for adding graphics and special effects. I love using After Effects because it is very easy to cut and combine the video. It is an effortless process and a very helpful one at that", says Iswarya Saran, Chennai, an After Effects enthusiast.
Why Choose After Effects For Video Compositing?
Here are 10 reasons why Adobe After Effects just might be the right video compositing software for you.
1. After Effects Is Easy To Use
We've said it once, we'll say it again: Adobe After Effects is one of the most user-friendly software out there. Anybody with a knack for learning can use the software to create great visual content as the editing process is made extremely seamless.
Learning how to use the software is extremely easy. It does not involve a time-consuming user manual that requires you to rack your brains over.
Provided the right amount of motivation and effort, After Effects can be mastered in less than a week.
Creating your own edits using the software can be managed very easily. Even for someone who doesn't have the first clue about the software.
"I learned techniques in After Effects on my own as I did not have a mentor to guide me along the way. I would Google questions whenever I had doubts and I started learning new things in AE sooner than I had imagined. It was not at all as difficult as I had pegged it to be", says Saran.
A simple YouTube video or a Google search is more than enough to help you understand how to work around Adobe After Effects, it is THAT easy.
---
2. After Effects Is Highly Functional
After Effects is deemed one of the best software for one key reason:
Functionality.
From cutting, clipping, and merging your videos to creating transitions, After Effects does everything you would want a video compositing software to do.
The millisecond timestamp that the software uses makes it the go-to tool for combining two different videos to come up with something different.
According to Wikipedia, "After Effects can be used for keying, tracking, compositing, and animation. It also functions as a very basic non-linear editor, audio editor, and media transcoder."
After Effects can easily be used alongside other similar software.
For example, a piece can be cut, clipped, and audio synced with the help of other software like Premiere Pro and can be later imported into After Effects where various other edits that are exclusive to the software are made.
---
3. Great Typography
Typography or the creation and application of text on your content is one of the key requirements of any editing software. After Effects is one of your best bets when it comes to this.
It provides you with a varied range of typographic tools that you can use to create the right kind of text for all of your content.
It also provides the user with customizable templates and kinetic typography, also known as moving typography, to add life to the text created. You can do a lot inside of After Effects. At the top of the list would be creating complex typography.
The program provides a variety of different tools to create text and bring it to life with easily key framable motion. You can further manipulate the text elements in a 3D space with virtual cameras and lights, and the Cinema 4D render engine.
If you are looking to create the much talked about typographic or kinetic art, then it is safe to say that After Effects is your go-to tool.
---
4. Can Be Used To Edit Still Images As Well
Speaking of functionality, Adobe After Effects is a very underrated but a very essential app for editing your still images. Primarily used for video editing, this software's above-mentioned high functionality makes editing your images using it worth trying.
While Adobe Photoshop is still a great photo editing software After Effects comes with a lot of perks. Better layering, effects, file management, etc.
Or maybe you're an editor who wants to take your graphics to the next level. After Effects is the solution.
---
5. Better Workflow And File Management
Any video editor, maker, and enthusiast, in general, is always on the lookout for software that provides them with a better, faster, non-intrusive workflow, and Adobe After Effects gives you just that.
"Non-destructive workflow is a must, especially when working within a team. Since After Effects is designed for animation nothing is destructive. That means that every effect value can be stacked as desired and modified later. The only way to get that kind of non-destructiveness in Photoshop is often to create multiple layers to achieve the same result and will sometimes be impossible." says Envatotuts+.
Better File management and import & export of the same is also something that After Effects is much lauded by a number of experts for.
After Effects files do not embed its media, they link to it. This means lighter .aep files, easy exportation of external files, easy update of external files, but mainly, the possibility to use proxies.
Really big compositions can become really hard to handle on an average-performance computer. That's where proxies become handy.
Saving and viewing times will stay low and your render will still be as sharp as your original files were.
---
6. After Effects Works Great With VFX
Adobe After Effects is an app that has been and is being used by a lot of visual effects artists for good measure. It is affordable and professional, two things that any beginner and professional alike would want from a compositing app.
You can do more than one thing at a time when it comes to visual effects with Adobe After Effects. It has a variety of highly reliable and effective tools that one can use to create amazing visual imagery or tweak and change a pre-existing one.
This software can be used both as a standalone VFX generator and alongside any other software that one might already be using.
---
7. Better Motion Graphics Templates
Motion Graphics is one of the main subject areas of After Effects. Most people who use this software do it for the creative motion effects options that it provides, along with various other perks.
After Effects provides its users with a large number of templates that they can use with their content. These templates are highly customizable, with the user being able to switch it up according to their discretion.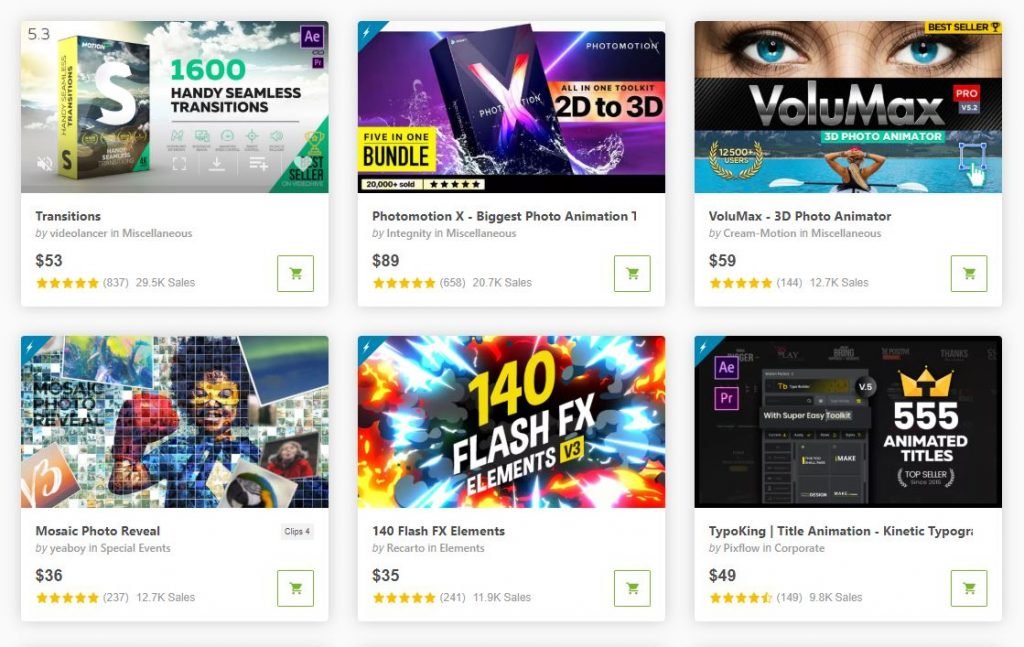 Other templates can also be imported and used in After Effects, which is a highly attractive trait for anyone who wants to play around with motion graphics.
---
8. Works Well With Green Screens
Working with a green screen is something that a lot of video and content creators are sure to stumble upon at least once in their creative journey.
Working around and keying out the said green screen can be a task for most of us. Finding the right composition of color and being extremely careful with the said composition are some common tips for beginners.
However, when it comes to the actual working of this background change, it can prove to be extremely technical for some.
While other software like Premiere Pro can just as much work wonders for your green screen footage After Effects is a better option because, as mentioned time and time again, it has a lot of other tools that can be employed alongside.
Creating the desired green screen effects with your footage in Adobe After Effects shouldn't take more than a few seconds, to say the least.
---
9. Cheapest of Its Kind
Hear us out on this, Adobe After Effects is the cheapest of its kind. It can be purchased as a single app subscription at about $20 per month or along with all the Creative Cloud apps at $50 per month.
With the number of tools and functions that the software provides, this level of pricing is no less than an absolute bargain.
However, if you're just getting into it, students can get the entire Adobe Creative Suite including Photoshop, Illustrator, and more for $20/month for the first year.
The cost of entry on other apps can be prohibitive for many people. For instance, another popular VFX software used in the industry, Nuke, costs approximately $4,500 for a single license.
---
10. After Effects Is Versatile And Diverse.
Taking all of the above-mentioned points into consideration, it can be said that After Effects is one of the most versatile editing and composting software that a person could ever come across.
With tools for every function that one might ever want to perform while editing videos and still images After Effects provides a solution for all of your editing woes under one roof.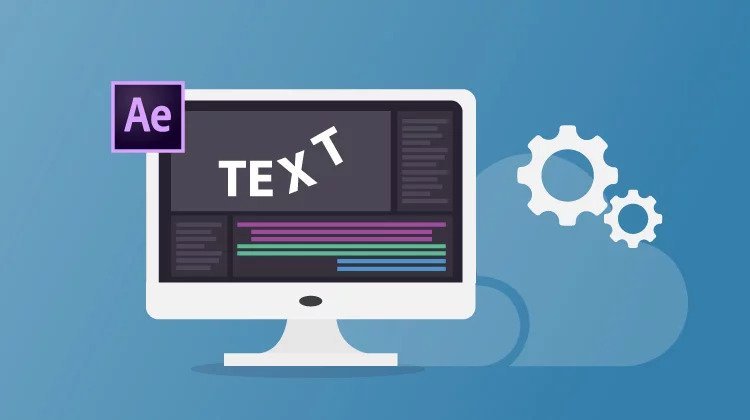 The large number of functions that this software provides makes it one that is essential if you are looking to generate output that will not take up a huge part of your time or one that will require you to make a big investment of time and effort.
After Effects also provides a curve for diversity. It has more languages incorporated in it than Premiere Pro and provides a diverse range of functionalities.
---
Conclusion
In conclusion, we can say that After Effects is an app worth trying. A great deal of creative potential is sure to provide the user with n number of possibilities, no matter what their reason for using the software is.
After Effects is sure to work for anyone who is looking for new ways to enhance their content and broaden their creative range.
---