Whether you are a professional or a beginner, these 10 best After Effects plugins with help you take your work and creativity to a new level.
Adobe's After Effects is by far the most powerful and widely used motion graphic software in the market.
The motion design industry is changing and growing rapidly, and so is After Effects with tons of updates and new features every year.
And, with the availability of hundreds of third-party plugins.
After Effects feels more like open-sourced software, even if the core development is done by Adobe itself.
What Are After Effects Plugins?
After Effects plugins give additional functionality to the existing tools and features of After Effects.
In simple words, After Effects plugins allow you to do some cool stuff which by default is not possible.
Plugins for After Effects are usually developed by third-party individuals or companies and are rather sold or made available for free.
Out of all the After Effects plugins available on the internet, there are very few that actually serve a purpose and can be considered the BEST.
Best After Effects Plugins of 2023
Whether you are a professional or an After Effects beginner, these 10 best After Effects plugins with help you take your work and creativity to a whole new level.
1. RED GIANT TRAPCODE SUITE
Red Giant Trapcode Suite is the industry-standard package for motion graphics that brings the power of 3D particle systems right into After Effects.
With particle emitters, you can create fire, water, smoke, snow, and other organic visual effects, or create technological marvels and user interfaces with immortal particle grids and 3D forms.
Highlights
Combine multiple particle systems into one unified 3D space for visually stunning results. With GPU acceleration, Trapcode plugins help you get beautiful results fast.
Run realistic fluid simulations using the new Dynamic Fluids physics engine, or emulate particles moving through the air and bouncing off surfaces.
Create flowing surfaces, mountainous terrains, endless tunnels, and abstract shapes. Use paths and motion to generate beautifully complex geometric shapes, ribbons, and extrusions. Whether you are creating motion graphics or visual effects, the possibilities are endless.
Bring light and life into your motion design. Simulate organic, 3D-camera awareness of volumetric lighting. Use masks and paths to add light streaks that can bring your logos and text to life and add starry glimmers to accent the highlights in your work.
Use audio to generate keyframes that drive animation and effects. Scale, rotate, and move to the beat, or use drum hits to create particle effects. Duplicate and offset layers and their motion with ease. Trapcode Suite gives you the power to automate complex animation easily.
Red Giant Trapcode Suite is a set of 11 tools for 3D motion graphics and visual effects.
---
2. VIDEO COPILOT ELEMENT 3D
Element 3D allows users to import OBJ files or 3D objects created in Cinema 4D into Adobe After Effects and clone, manipulate, and distribute them with its unique particle array system.
Element 3D's user interface is well-designed and easy to use.
The OpenGL rendering allows users to quickly create 3D text and complex particles with dynamic shadows, reflections, and textures, all inside After Effects!
Element 3D is great for new users, as it is easy to use and fun to explore.
It has deep and complex features that will allow you to create never ending variations.
Main Features of Element 3D
Easy-to-use UI with 100+ functions
Physical Shaders
Real-time shadow maps
Ray-traced shadows
Dynamic reflections maps
Image-based lighting
Shadow matter materials
Auto material import
Unified render & unlimited groups
3D objects As Particles!
Array Features
Element 3D uses a unique particle array system that can distribute 3D objects into any shape.
3D Shapes
Sphere, Ring, Plane, Box
3D grid shape (XYZ)
Position on OBJ vertex points
AE Layer Alpha Channel
---
3. RENDER GARDEN (Discontinued)
With this After Effects Plugin, you can increase your project render speeds by 3 times on your computer and maximize your CPU cores when rendering across the network.
RenderGarden is an absolute must-have plugin for After Effects users.
Main Features Of RenderGarden
Increased Render Speeds – Render 2-3x faster with Hyper-threaded Rendering. Maximize your Mac or PC's CPU usage. Render multiple frames simultaneously. Render multiple comps in sequence or in parallel.
Network Rendering  – Grid multiple computers together on your network. Render QuickTime/AVI Movies or Image Sequences. Hyper-threaded Rendering is supported on each render node. Easy to set up. No custom scripting or network config. Unlimited Render Node licensing.
Background Rendering – Continue working in After Effects while your comps render in the background. Option for Post-Render transcoding to MP4 and/or QT. Render multiple comps in sequence or in parallel.
---
4. BORIS FX: CONTINUUM AND SAPPHIRE
What Is Boris Continuum?
It is a plug-in collection for Adobe After Effects.
Continuum features range from image restoration to extruded text, titles, and 3D objects, to chromakey and composition, particles, and image stabilization.
What Is Boris Sapphire?
Sapphire plug-ins let you create stunning organic looks unmatched by any host native effect tools.
Key features include over 270 effects and 3000+ presets, a powerful Effect and Transition Builder, and integrated tracking and masking with the Academy Award-winning Mocha.
Sapphire's superior image quality, control, and render speed offers massive time-savings — allowing creatives to focus on what matters most, delivering an impact that keeps audiences coming back.
---
5. YANOBOX NODES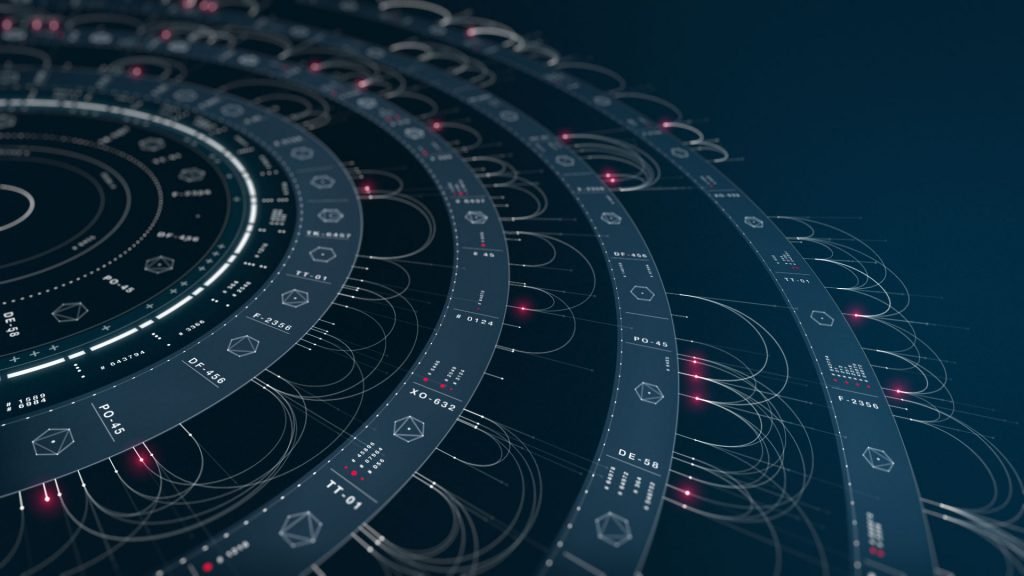 Yanobox Nodes offers unprecedented power to create connected motion graphics and abstract particle universes.
Nodes is used by leading artists to create high-end screen graphics in motion pictures like The Avengers, Planet of the Apes, and Ender's Game.
Nodes let you combine text and graphics in beautiful 3D animations. 
300 Animated Presets And Templates
Yanobox Nodes is supercharged with a huge collection of procedural motion graphics, all modifiable to promptly adapt to your needs.
GPU Accelerated 3D Environment
Nodes speed up your workflow with smooth interaction and real-time rendering of hundreds of thousands of particles, text layers, growing lines, or Bezier curves.
Import 3D Models
Import OBJ 3D models and sequences created with popular 3D software. Add nodes and text to the vertices, stylize wireframes with probabilities, and play with animated meshes.
The possibilities are endless.
Fully Integrated Into After Effects
Nodes natively support the After Effects Camera.
This allows for seamless integration with other industry-standard plugins also compatible with the 3D environment offered by After Effects.
This feature enables clever methods of layering to quickly create sophisticated 3D compositions with multiple instances of Nodes.
---
6. RED GIANT TRAPCODE PARTICULAR
Trapcode Particular is the definitive plug-in for creating organic particle effects in Adobe After Effects, complete with depth and realistic shading, and full 3D rotation.
Whether you are creating motion graphics, or realistic visual effects like fire and smoke, Particular's complex physics engine allows users to custom define air resistance, bounce, and turbulence to customize each particle.
With GPU acceleration and 300+ presets, Trapcode Particular will have you turning out stunning, dynamic particle effects in minutes.
GPU Accelerated
Work faster than ever with OpenGL acceleration.
Get speed boosts of up to 4X, or more, over previous versions.
Motion Graphics
Add particles to your compositions to bring your mograph work to life.
Use 3D objects as emitters for even more beauty
Visual Effects
Create fire, water, smoke, snow, and other organic effects.
Combine multiple particle systems into one unified 3D space for visually stunning results.
---
7. MOTION BOUTIQUE NEWTON
Newton brings realistic physics to After Effects, making your 2D composition layers act like solid objects that interact with each other – just like in the real world.
It gives you many ways to control the properties of your objects, including type, density, friction, bounciness, and velocity.
You can also change world properties, like gravity.
What's more, Newton allows you to create realistic joints between objects, so you can easily create complex motion.
Once you complete your simulation, the animation is recreated in After Effects with standard keyframes, so you can adjust the timing however you choose.
Easy, no?
Main Features Of Newton
With Newton, 2D layers in AE act like solid objects
Supports masks, text, and shape layers
Handles collisions, friction, bounciness, gravity, and much more
6 types of object (static, dynamic, kinematic, AEmatic, dormant, and dead)
6 types of joints (distance, pivot, piston, spring, wheel, and blob) so you can connect objects exactly how you want
Attract or repel objects with our magnetism system
Almost every physical property can be animated with keyframes
Clean, well-organized, and easy to use interface
Fast preview, and fast export to keyframes
---
8. ANIMATION COMPOSER
This is a free plug-in for Adobe After Effects used by more than 50,000 motion designers.
Animation Composer is the light at the end of the tunnel.
For those looking to produce a quick animated video without much experience, Animation Composer is perfect for that… but more importantly..
For those in the industry that do this professionally in any sort of a high capacity – this does an amazing service.
If you're looking for the essential and most helpful After effects plugin to make After Effects easy, and time-saving, Animation Composer is what you need to use.
Motion Presets
Animating your layers with presets is fun.
You can try different animations in seconds because everything is super easy to add, remove and edit.
Precomps With Royalty Free Content
Take advantage of useful precomps made by professional animators and illustrators.
You can add animated titles, shapes, backgrounds, illustrations, and much more to your videos.
Animation Composer makes it easy to find, add and adjust pre-animated content.
Sound Effects
Carefully crafted sound effects that come in handy for almost every motion design project.
The sounds can be loaded into Animation Composer to be easily previewed, searched, and added to the playhead.
You can even adjust the pitch for every sound to better fit your animations.
---
9. VIDEO COPILOT OPTICAL FLARES
Optical Flares is an After Effects Plugin developed for generating and animating organic-looking lens flares with unbelievable ease and speed.
It has an intuitive, elegant interface that makes designing beautiful, realistic, and complex lens flares a joy.
OpenGL acceleration allows artists to quickly and easily generate flares and add finishing touches to motion graphics and live-action footage.
Every flare is completely customizable so the options are limitless.
Optical Flares is an affordable way to add sophistication and magic to your motion graphics and visual effects!
---
10. RED GIANT COLORISTA 4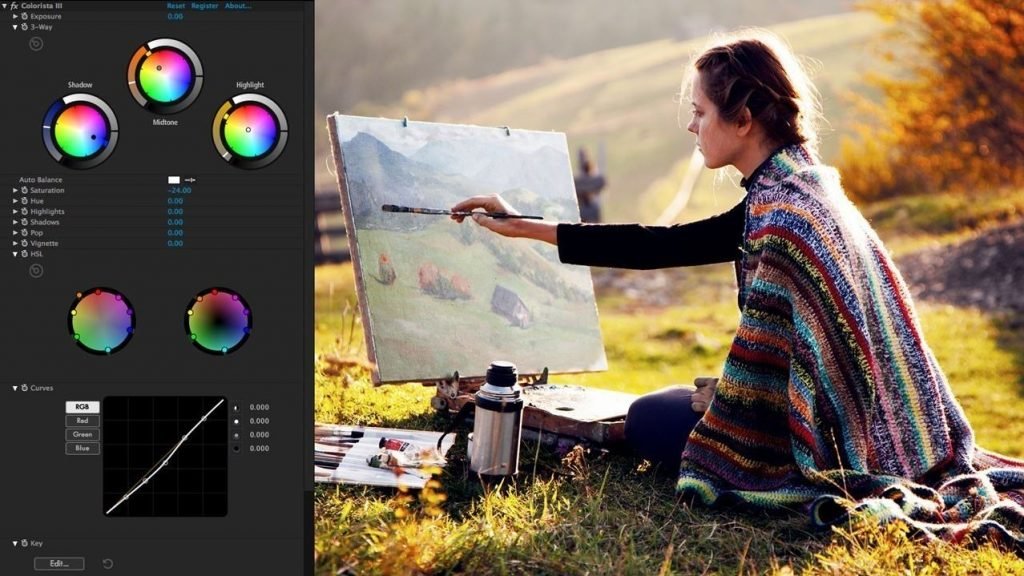 Red Giant Colorista 4 is a professional color correction plugin for Adobe After Effects.
Colorista 4 puts streamlined professional color correction tools, directly on your editing timeline.
No need to leave your host app to grade your footage.
Transform After Effects into a professional color grading environment with the new Colorista panel.
Create multi-layered masked corrections with Adobe's masking and tracking features.
Colorista Panel
The new Colorista Panel for Adobe After Effects can complement any workspace and workflow.
Colorista is always available to adjust a clip on your timeline without the need to manually apply an effect to every clip.
3-Way Color Correction
Color Wheels for Shadows, Midtones, and Highlights – directly on your editing timeline.
Keyer
A powerful, easy-to-use Keyer allows you to adjust individual colors or ranges of colors.
LUTs
Look Up Tables can help you speed up the color grading process.
Import your own LUTs or use one of the included LUT presets to get you started.
Auto Balance
A quick way to correct white balance in your image.
One-click correction to better handle mixed lighting situations.
Log Support
Colorista 4 now directly supports Log footage, with both specially-tuned log adjustments and built-in Look Up Tables for common Log formats.
---
Conclusion
By choosing the right After Effects plugins for your work, you can save time and improve your workflow.
No editor, animator, or motion graphic designer should be without a collection of their favorite plugins.
This article consists of the 10 best and most used After Effects plugins for both new and veteran After Effects users.
---